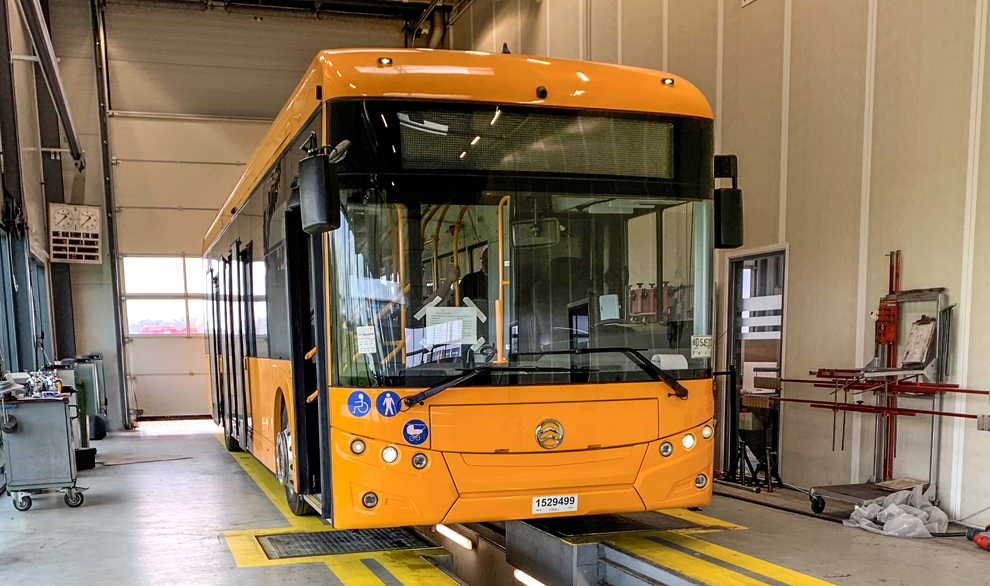 Electrical bus to Esbjerg is being prepared with the installation of state-of-the-art IT solutions from Adibus
New electric buses in Esbjerg optimized with IT from adibus
Tide Bus is now underway with 32 new electrical buses to Esbjerg. They will commence operation on The 12th. December 2021. However, the busses are already now being prepared with the installation of state-of-the-art IT solutions from Adibus.
Tide Bus has won a long-term contract of 10.5 years, with a possible extension of another 2 years. Every bus is going to run well beyond 4000 hours per year, so the requirements for operational optimization are strict on all fronts.
To help Tide Bus with this achivement, Tide Bus and Adibus have made an agreement, where Adibus will supply number of technical solutions to help lower operational costs and reduce CO2 footprint.
"We are talking about state-of-the art solutions within bus IT" says Henrik Eriksen from Adibus. "We are already gaining extensive experience with operational optimization solutions, not least in relation to electrical buses". The buses in Esbjerg are equipped with the latest technology. We have so far had an excellent relationship with Tide Bus in developing/adapting our solutions. Within the space of Electrical buses there is a rapid development going on, and with the right IT solutions it is possible to optimize and trim operations considerably, so economy and sustainability go hand in hand. We look forward to the implementation that will take place in the coming months."
The buses are equipped with:
Eco-drive solution – contributing to reduce power consumption
Real-time solution – which, in addition to being able to provide passengers and drivers with important information about destinations, delays, transit options, etc., can also contribute to driving optimization,
Infotainment – which publishes real-time information to the bus's screens, such as the next stop, transit options at the next stop, and any delays.
Steen Rugge from Tide Bus says "We look forward to putting the new electrical buses into operation in Esbjerg, and contributing further to the green transition, and not least taking advantage of the latest IT solutions in the operation of electrical buses."