adibus EcoDrive
Overview of the core elements in adibus EcoDrive
Report and analyzing tool in realtime

Central server hosted by adibus

Communication via the mobile network
for real time data

EcoDrive module for driver
adibus EcoDrive focuses on fuel optimisation resulting in noticeable reduction in expenses and environment improvement. Documented results are up to 15% fuel reduction.
adibus EcoDrive enable bus operator to extract historical and real time data showing the driving patterns such as acceleration, speed, fuel consumption etc.
Driving patterns between buses and drivers can be compared and documented. Drivers and managment can learn from statistical materiale helping to save fuel and reduce C02 emission.
Drivers Eco display shows driving pattern information in realtime through easy understandable icons and light indicators. This function contributes to saving fuel and a higher passenger comfort. The drivers ECO display also shows an ECO score and fuel consumption for each trip.
The system is easy to install without any interruption with vehicles electronic system.

adibus EcoDrive is paid back already from day one.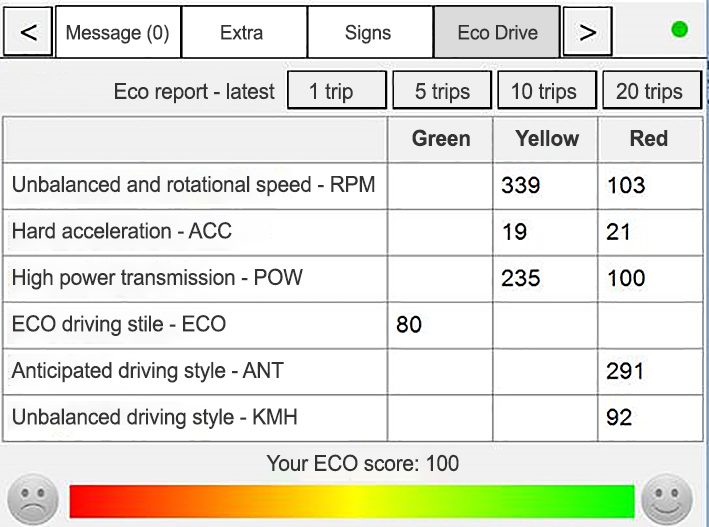 Drivers Eco display shows an ECO score based on latest 1, 5, 10 or 20 trips.

Driver ranking report showing all drivers with ECO scores and average fuel consumption.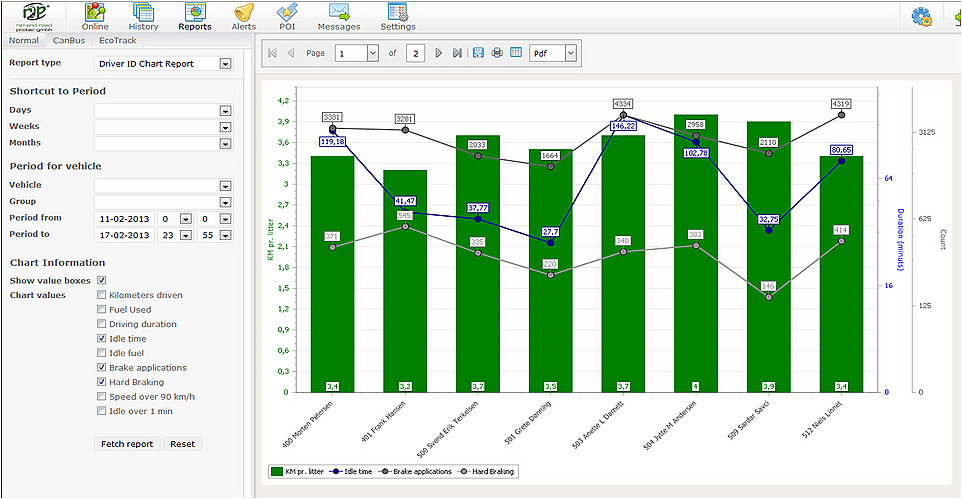 ECO Performer report shows a detailed picture for each drivers ECO performance.