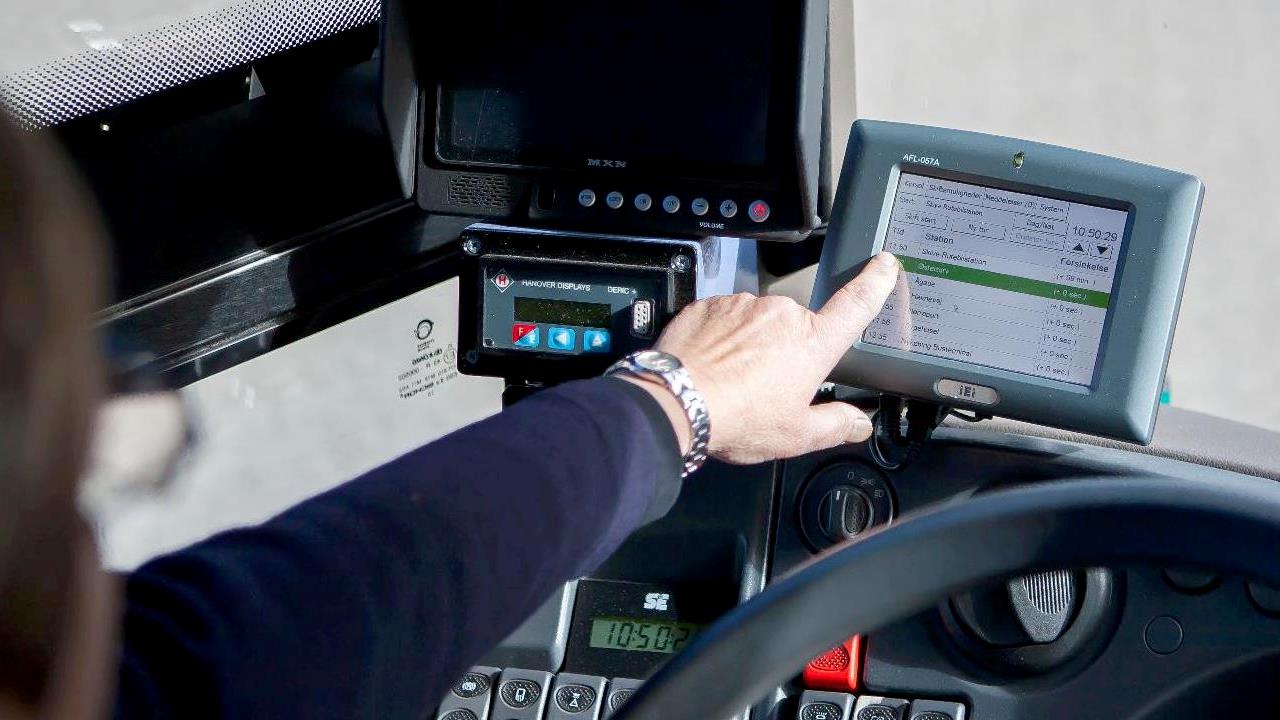 New features
The system has since 2008 been continuously extended with new features. e.g. real time information systems, on-screen route display maps and all of this available to smartphone users, also when you reach the station, customer loyalty packages with options for the accumulation of points for frequent travellers, content systems with the possibility to see films, hear music, audio books, play games etc.
Passenger communication.
The on-board screens can be used for other things than just displaying the next stop, news and advertisements. Traffic companies have the opportunity to send out information, via the Internet, directly to the screens via specially designed templates. Information can be distributed to the individual bus on a particular route, to a particular geographic area, or to all buses.
A reliable system.
The system has been continuously improved and developed over the years, so the complete package today stands as a fully dependable functional system - by and large glitch free - providing a sublime Internet access; no-matter where the bus finds itself.
Advertisement finance.
The Infotainment part of the package utilized by X bus is 100% advertisement financed.
The X buses have a specific target group, with an average passenger journey of more than 1 hour. This makes the media platform extremely interesting for advertisers. As the X bus fleet typically services longer route distances, advertisements are also managed by GPS. This means, that adibus can deliver advertisements directly corresponding to a customers geographic target area. For example, a Viborg company might wish to be exposed in all buses, which come within a radius of 30 km from the city.
adibus had also developed a system, that allows the advertiser to update their advertisement spot via the Internet with topical special offers and information. Estate agents in particular utilize this function – as it allows them to insert up to date property offers; or by job banks - as it allows them to insert their own updated job vacancies.
Cinemas are another customer group who utilize the opportunity to insert specially topical film posters and trailers in advertisement spots.